Grow Your Business Faster with CRM
TMS Consulting offers a comprehensive CRM service, a state-of-the-art solution to stay connected to customers and potential customers, streamline processes, and improve profitability.
It's time to connect your marketing, sales, commerce, service, and IT teams around every customer through TMS Consulting CRM integrated customer data platform. And making every interaction becomes automated, intelligent, and in real-time.

We have specialized solutions, designed in close collaboration with people working in your industry, to support the capabilities you most need to thrive and grow. And we have an extensive network of ecosystem partners offering apps and guidance to help you craft a truly customized experience.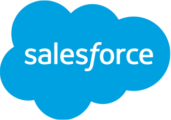 Understand and have knowledge of your customers' history and interests, and then you can begin to serve up experiences better tailored to their needs and elevate how they see your brand.
CRM can future-proof your business
Construction
Distribution
Heavy Equipment
Manufacture

Logistic
Retail
Mining

Finance

Telecommunication
As one of the big player in digital trust managing over 1,800 enterprise customers, is looking at CRM solutions to improve their marketing activities.
Needs an integrated platform for all sales process and activities
Needs to have a holistic system for managing all data
Needs to automate sales and marketing data and activity
Implementing Salesforce Sales Cloud and Salesforce Pardot for:
Contact mapping and data management of potential consumers digitally
Utilising CPQ implementation
Lead management for prospect profiling and acquiring
Customised marketing automation to increase consumer engagement
Improvement in marketing and sales management & reporting
Effortlessly acquiring reliable first-data customer database
Faster approval process by system
An increased systematic process to manage all leads
TMS Consulting is an official Salesforce Partner in Indonesia.
Salesforce is a customer relationship management solution that brings customers and companies together.
It's one integrated CRM platform that gives all your departments – including marketing, sales, commerce, and service – a single, shared view of every customer.

Trusted by 100+ businesses. Of all sizes. Worldwide.
TMS is an official Salesforce Partner that is trusted by corporations for providing platforms to manage their customers data inclluding Marketing, Sales, Service, and Commerce.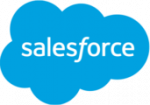 Start your journey with TMS.
We are here to assist your business to grow and thrive. If you are interested in any of our services/products and have a question about its features, trials or demo, pricing, or anything else, our team is ready to answer all your questions.