Grow Your Business Faster with CRM
TMS Consulting offers a comprehensive CRM service, a state-of-the-art solution to stay connected to customers and potential customers, streamline processes, and improve profitability.
It's time to connect your marketing, sales, commerce, service, and IT teams around every customer through TMS Consulting CRM integrated customer data platform. And making every interaction becomes automated, intelligent, and in real-time.

We have specialized solutions, designed in close collaboration with people working in your industry, to support the capabilities you most need to thrive and grow. And we have an extensive network of ecosystem partners offering apps and guidance to help you craft a truly customized experience.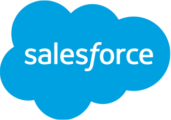 See our CRM packages, we tailored all of our services to be able to fulfill your business needs.
Only Rp15.000.000 / month
Only Rp10.000.000 / month
Only Rp23.500.000 / month
Only Rp16.000.000 / month
Understand and have knowledge of your customers' history and interests, and then you can begin to serve up experiences better tailored to their needs and elevate how they see your brand.
Marketing
Engage with customers more efficiently with data-first digital marketing.
Sales
Increase efficiency with sales automation, AI and data driven data intelligence.

Commerce
Deliver and manage commerce your way — from discovery to delivery — efficiently.
Service
Make your customers' lives easier. Provide consistent experiences from digital to the field.
CRM can future-proof your business
Construction
Distribution
Heavy Equipment
Manufacture

Logistic
Retail
Mining

Finance

Telecommunication
What our clients say about our integrated services and product offerings.
"We can't understand how we've been living without TMS."
"We can't understand how we've been living without TMS."
"We can't understand how we've been living without TMS."
TMS Consulting is an official Salesforce Partner in Indonesia.
Salesforce is a customer relationship management solution that brings customers and companies together.
It's one integrated CRM platform that gives all your departments – including marketing, sales, commerce, and service – a single, shared view of every customer.

Trusted by 100+ businesses. Of all sizes. Worldwide.
TMS is an official Salesforce Partner that is trusted by corporations for providing platforms to manage their customers data inclluding Marketing, Sales, Service, and Commerce. 
As one of the big player in digital trust managing over 1,800 enterprise customers in no easy task. Privy Id is looking at CRM solutions to improve their marketing activities.
Their Sales team needs a platform that can be used to capture the sales process or Sales activity
Their Marketing Team needs a system that can improve prospect generation and carry out other marketing activities
Marketing team can carry out customer journeys in Salesforce Pardot and  increase consumer engagement
Sales activity can be captured properly into the system
Prospect score / grade can help the Marketing Team in measuring prospect activity and prospect profiling
Marketing automation that can be programmed according to the needs of the Marketing Team
Improvement in terms of management and sales reporting.
Marketing Team can easily export their data and sales team gets notifications to check the leads or opportunity.
Start your journey with TMS.
We are here to assist your business to grow and thrive. If you are interested in any of our services/products and have a question about its features, trials or demo, pricing, or anything else, our team is ready to answer all your questions.