Advance All Your Marketing Productivity with
Automate marketing across email, social media, mobile apps, SMS, websites, and more.
TMS Consulting provides its clients with industry-leading strategy and consulting, technology and operations, and interactive services aiming for clients to have operational efficiency and sustainable growth.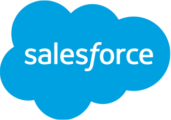 Make your spend go further and drive efficiency with Marketing Cloud
Automate engagement across every channel.
Save time and spend to deliver relevant content across email, web, mobile, and more.
Optimise marketing performance with intelligent insights.
Drive ROI and maximise spend with unified, AI-driven analytics.
Personalise moments with real-time data from Data Cloud for Marketing.
Meet customers in the moments that matter, unlock value using real-time data across channels and teams.
Business Improvement with Marketing Cloud Services
Average Percentage Improvements Reported by Salesforce Customers
(source: Salesforce Relationship Survey conducted 2014-2016)
INCREASE IN MARKETING ROI
Find Success Now with Solutions for Your Data-First Marketing​
Build a real-time single source of truth to personalise every moment.
Automate real-time personalisation across marketing, sales, and service to increase conversions and ROI.
Increase productivity with customer-centric engagement across email, mobile, advertising, and more.
Make revenue teams more efficient with account-based marketing and marketing automation.
Create efficiency and focus on ROI with omnichannel intelligence.
Align marketing and loyalty for VIP customer experiences.
Trusted by 100+ businesses. Of all sizes. Worldwide.
TMS is an official Salesforce Partner that is trusted by corporations for providing platforms to manage their customers data inclluding Marketing, Sales, Service, and Commerce.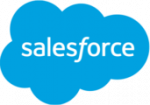 TMS Consulting is an official Salesforce Partner in Indonesia.
Salesforce is a customer relationship management solution that brings customers and companies together.
It's one integrated CRM platform that gives all your departments – including marketing, sales, commerce, and service – a single, shared view of every customer.