TMS Consulting powers your companies' frontline workforces with Salesforce Field Service.
With everything happening online and remote, customers expect more personalized and quick digital service solutions, your on-field workforces may be the sole face of your company for your customers. TMS and Salesforce will seamlessly connect back-end operations with the field to increase productivity and meet customer expectations.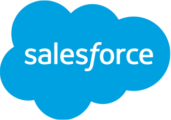 Power efficient field service operations
Scheduling and Route Optimization
Respond quickly to dynamic requests by tapping into automation
Field Service Mobile App
Boost frontline productivity by connecting workers to the right data and tools
Asset Management
Extend the ROI of your assets with preventative maintenance
Visual Remote Assistant
Connect customers and frontline service teams with experts using augmented reality and interactive guidance
Appointment Assistant
Empower customers and improve customer satisfaction with real-time updates
Increase frontline productivity. Increase revenue.
Trusted by 100+ businesses. Of all sizes. Worldwide.
TMS is an official Salesforce Partner that is trusted by corporations for providing platforms to manage their customers data inclluding Marketing, Sales, Service, and Commerce.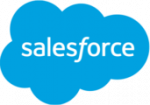 Start your journey with TMS.
Discover how our solutions are the best foundation for you to run business operations effectively to achieve your goals.
Want to talk to an expert now?
Call us on 021-50106259 / 021-50106279